Pre-register for our program in Spring 2023! That way you won't miss out when we accept registrations again!
Birdhouse Accelerator is here for the ambitious start-up with a hunger for growth. Together with us, you are going to overcome every obstacle in order to let your company,
and yourself as founder, make a giant step forward.
Get ready for loads of new experiences, visions and insights. Because believe us: you're in for one heck of a ride!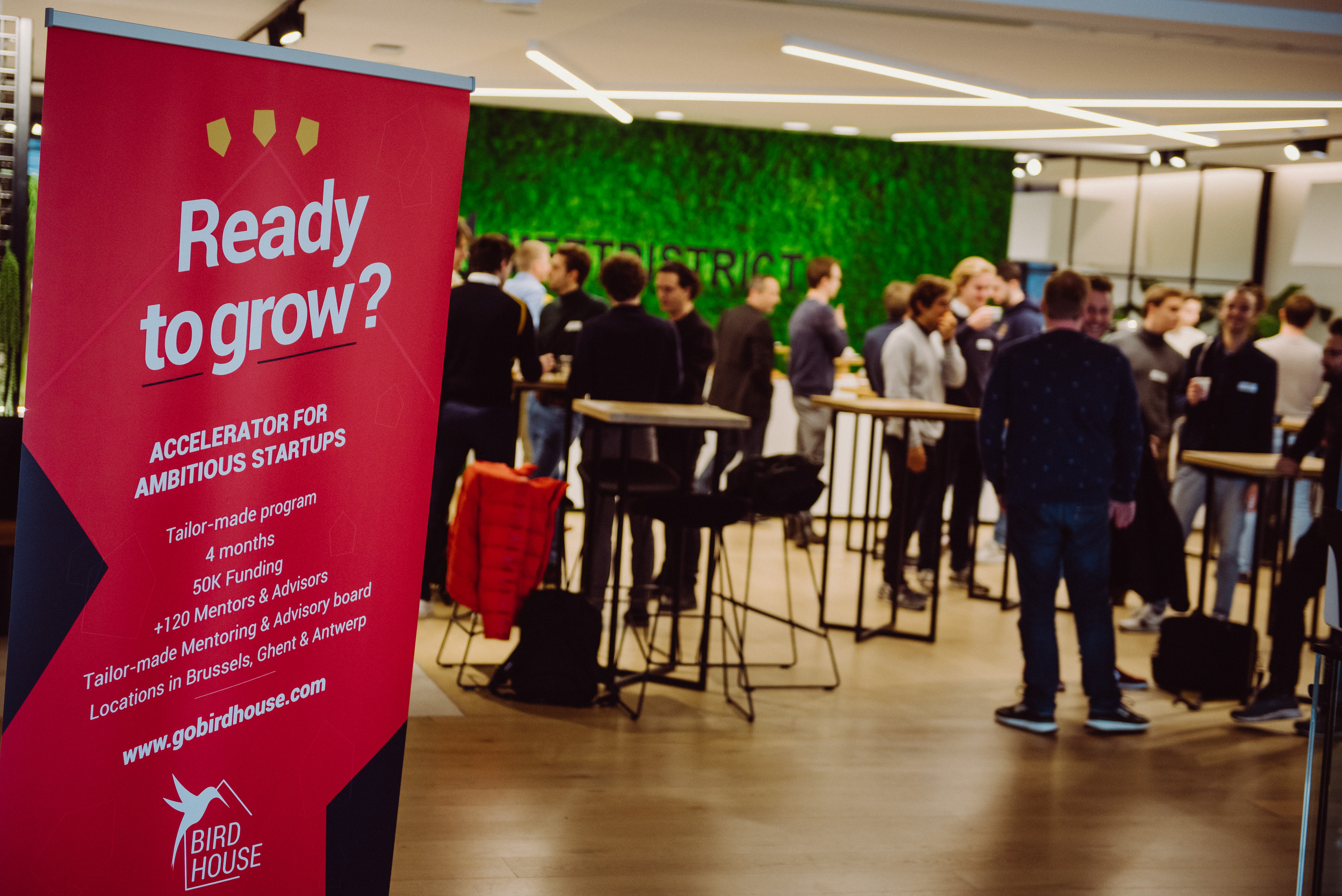 As a participant in the Birdhouse Accelerator you get, among other things:
The opportunity to get a 50K Bullet Loan (for start-ups who have or will have an activity in Belgium)




A personalized growth trajectory and program tailored to the needs of your start-up


Receive weekly guidance from your dedicated mentor


Get a tailor-made advisory board


Acces to our network with 150+ Entrepreneurs, Scale-up Founders & Corporate Hawks


Intensive workshops on Leadership, Strategy Execution & Funding